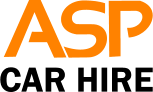 Car Hire Closed
Unfortunately due to the continuing Corona Virus Pandemic, the unclear ongoing travel/airline issues and to safeguard our own staff we feel we have no other course of action but to close for the foreseeable future until the situation improves.
We will continue to monitor your emails and will update you when our services begin again.
Please stay safe, isolate if necessary and follow government guidelines. GOV.IM/CORONAVIRUS


Managing Director, ASP.